Technobunnies temporarily took on various tasks that would nomally be serviced by someone in the role of research officer for Teacher Empowerment for Disability Inclusion (TEDI). TEDI conducted surveys to be able to position themselves to provide meaningful training to teachers of learners with severe to profound sensory or intellectual impairments.
The project entailed providing a summary report covering the research to date, and a simple infographic to communicate their findings. A small Technobunnies team of 3 assisted TEDI, including a public presentation by Dr Bickle for TEDI's workshop – providing a synopsis of stakeholder feedback from focus-group sessions.
TEDI's data was qualitative, provided by the many stakeholders responsible for educating a child. The greatest challenge, therefore, was to find the correct "voice" to communicate with such a wide-ranging audience. Assisting with this report utilized a number of communication skills:
article re-writing
report writing (interim report available here)
data presentation
spoken presentation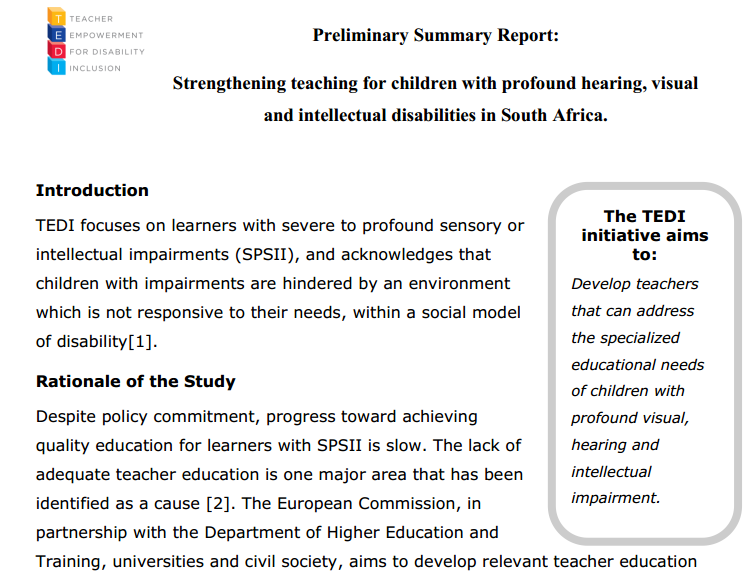 Well done TEDI for recruiting someone to the role of research officer- they are lucky to be joining such an awesome and dedicated team.