There is a meme alive in the science education system and it must go. The meme is that rocket motion is best explained using Newton's 3rd law.
I will offer this infographic to NASA as their offering for Newton's laws is just a little too dry, and to the first, second and third Google returns ahh I offer meme crushing data as a cure.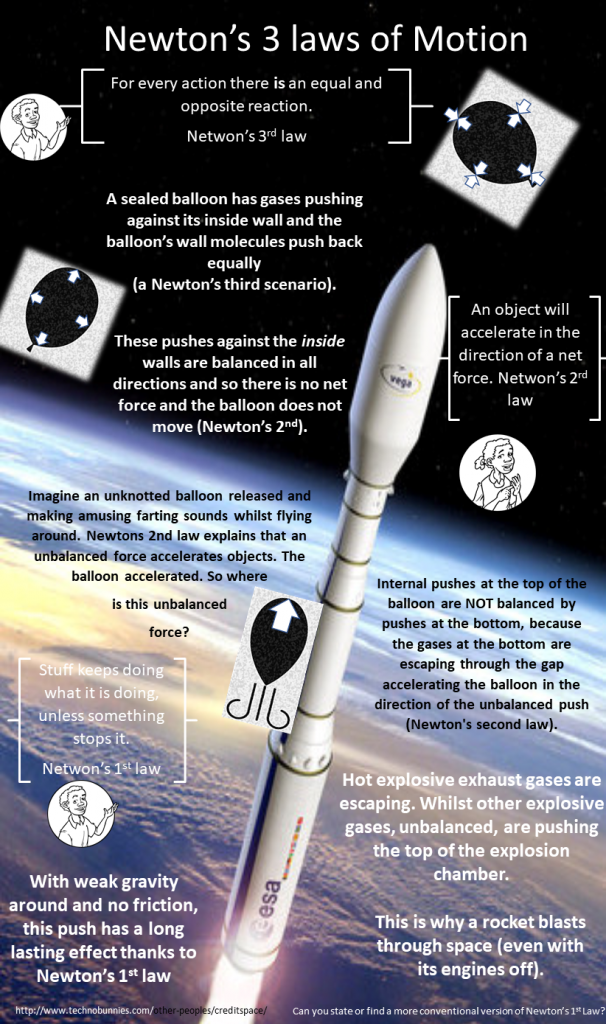 Quite frankly the fact that an intelligent student who has worked this out herself and can be marked in an exam as if she is wrong is all the justification I need to support the homeschooling movement. Our teachers' inability to wield 350-year-old logic tools is simply frightening.
If you would like a simplified "rockets motion in space" version here is one which excludes Newton's 1st law: